THE POWER OF CONSISTENCY: ASK YOURSELF, HOW MANY YEARS HAVE YOU PAID TITHE CONSISTENTLY? – Apostle Arome Osayi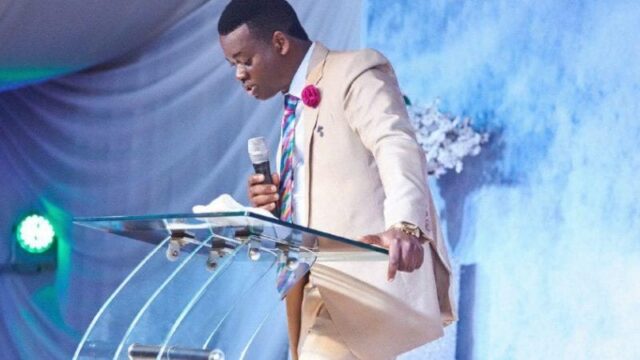 [embedyt] https://www.youtube.com/watch?v=0aCwC_VVEU4[/embedyt]
THE POWER OF CONSISTENCY: ASK YOURSELF, HOW MANY YEARS HAVE YOU PAID TITHE CONSISTENTLY?
with
Apostle Arome Osayi
"It's inconsistency that lacks the power. You want the power, then sign up for consistency.
God cannot reveal everything to you at one encounter.
Process is like growth, you can't handle everything at the same time, so it's only consistency that guarantees that you will touch the true essence that is found in the kingdom of God.
Now ask yourself, have you been consistent, for how many years have you paid tithe?
Let's start from the basic ones before we go to the other ones. For how many years have you paid tithe consistently, you didn't miss one time, how many years? 
If you are paid up to 10 years, let me see your hand up, you have paid tithe up to 10 years? Okay now, that means there are some things, we are not supposed to expect at this level.
I have paid tithe for more than 10 years, I pay more than tithe now and I've done that one for three years.
Nothing just happens to spiritual people, it depends on the principles you submit to.
If you are here, you have held a consistent life of fasting for 10 years, let me see your hand up. Now, God is not partial, I hope you understand what I'm talking about; He's not partial.
Some two young men came to meet me after one service, they said, "Show us the way to power" I said, "Take a seat."
Then one of them said, "We prayed from Tuesday to the next Tuesday, nothing happened" So I asked, "Have you done it for five years?", they left.
In consistency, lies the power." – Apostle Arome Osayi
Join us on Telegram to get free Spiritual Materials and Updates t.me/SBiCConnect