WHEN I WANT TO CHOOSE WHO TO MARRY, WHO SHOULD I TELL FIRST? – Pastor(Mrs) Folu Adeboye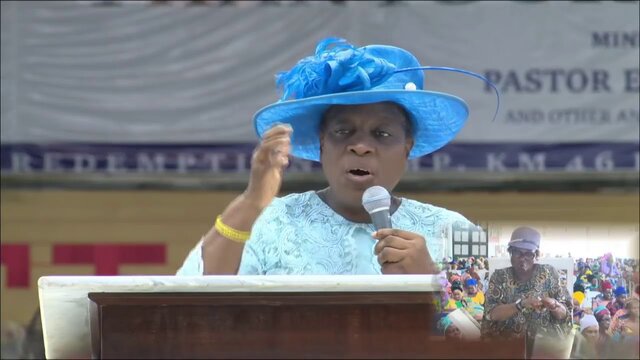 [embedyt] https://www.youtube.com/watch?v=KjIjnGh6Vws[/embedyt]
WHEN I WANT TO CHOOSE WHO TO MARRY, WHO SHOULD I TELL FIRST?
with
Pastor(Mrs) Folu Adeboye
"Go to our pastor, why pastor first before parents? This is because, in the body of Christ, there must not be any confusion.
Probably somebody has come to tell the pastor that, oh this particular girl belongs to me, oh I have prayed, God has chosen her and you now get to the pastor and the girl you said God has shown to you, two or three boys had come to the pastor.
I don't think in the body of Christ, there should be confusion where God is leading.
Psalm 16:8-11 says I have put the Lord before me and because he is at my right hand, I know he will lead me. 
Brethren, there should be no confusion in the house of God. 
Immediately you receive whatever you are receiving concerning any person in the Lord, go to your pastor, that is the RCCG." – Pastor(Mrs) Folu Adeboye
Join us on Telegram to get free Spiritual Materials and Updates t.me/SBiCConnect